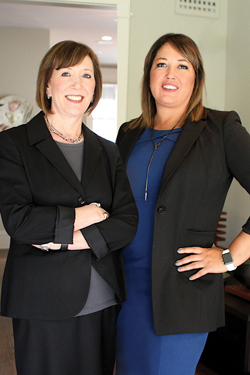 Earlier this year, Mary Summerville and Allie Payne of MS Realty Dreamtown, issued a challenge to our supporters –for each free, no-obligation market appraisal of property conducted for a friend of SASI, they would donate $100 to SASI. Eleven friends took them up on that challenge, and this week SASI received a check for $1100 dollars! A big thanks to all of you who took the challenge and to Mary, Allie and everyone at MS GroupDreamtown Realty.
Such support allows SASI to support the independence of older adults in ways like:
• Providing 80 individual hours of specialized training for caregivers in topics like Caring for Adults with
Alzheimer's Disease.
• Providing two "Friendly Visitor" Senior Connections volunteers for one year, without charge.