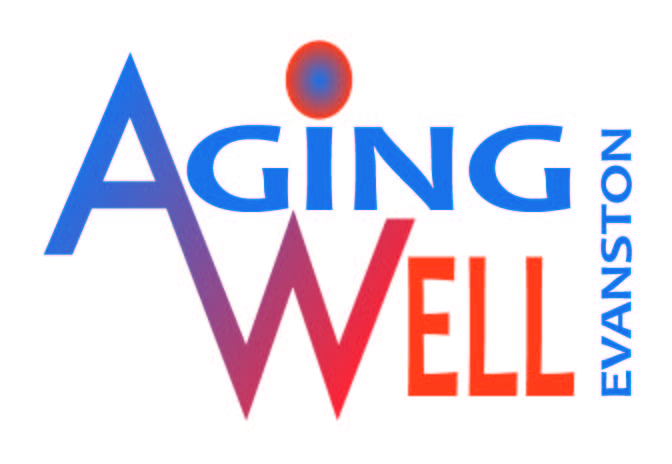 ---
20th Annual Aging Well Conference
The Aging Well conference is an event focusing on strategies for healthy aging for older adults, their families, caregivers, and professionals. This is an event that takes place over separate days: 
Thursday, April 28th, 7pm

:


A double-feature Film Night at the Evanston Public Library.  Registration is not necessary for this part of the event, but space is limited and available on a first come, first seated basis. The movies are: 

Edith + Eddie 
This sweet, unconventional love story follows newlyweds Edith (96 years) and Eddie (95 years).  The interracial couple faces several obstacles including a guardianship fight with Edith's daughters. A story of enduring love, this film has been lauded by film critics and was nominated for a 2018 Academy Award (29 minutes) 

The Beauty of Aging 
This is the first film in The Beauty of Aging documentary project.  Greedy for Life introduces us to Shirley, poet and sculptor, and Lavada, minister and hairdresser.  Here are two women, both in their 80s, who live outside the box and are inspiring models for aging well. (35 minutes). 
 
Friday, May 4, 8:00am - 12:30pm:
The day begins with a continental breakfast and a Keynote Presentation on The Secrets of SuperAgers: How Some of our Oldest Seniors are Living Longer, Healthier, and More Vibrant Lives by Dr. Emily Rogalski, Associate Professor of Psychiatry and Behavioral Sciences at Northwestern University, and then moves to workshops on a variety of topics. 
For more information about the Aging Well Conference, please open the brochure linked below:
Collaborating Sponsors:  AgeOptions, City of Evanston, CJE SeniorLife, Evanston Public Library, Home Care Assistance Chicago, In-Home Counseling for Seniors, The Merion, Metropolitan Family Services, North Shore Senior Center, North Shore Village, PEER Services, Inc., Rainbow Hospice and Palliative Care, Services for Adults Staying in Their Homes (SASI), Visiting Angels Evanston.