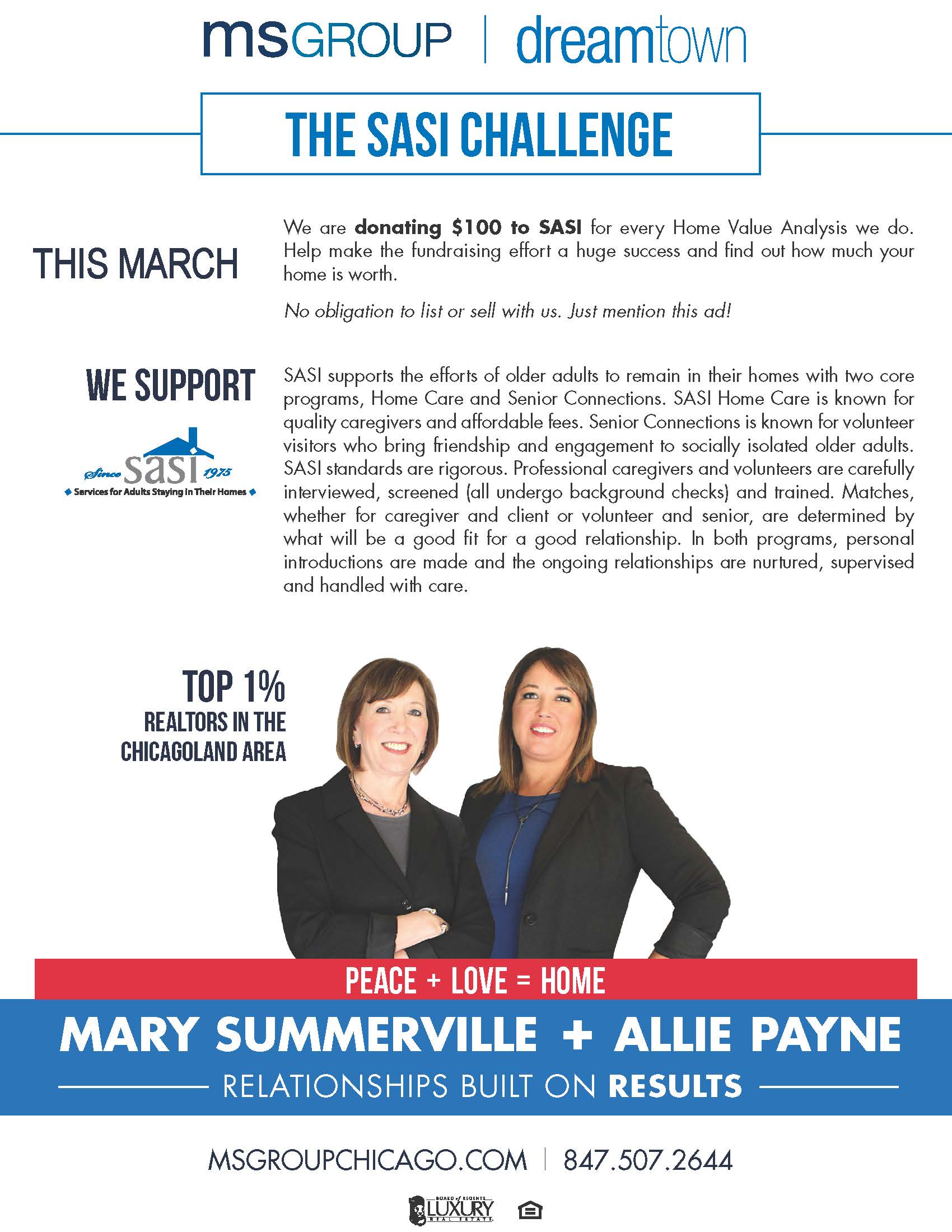 It's a second chance (and how many times does that happen?)  Mary Summerville and Allie Payne from MSGroup Chicago at Dream Town Realty, have extended their generous offer to donate $100 to SASI for every Home Value Analysis they do. You now have until the end of March to find out how much your home is worth and support older adults who want to remain in their own homes. 
Just call 847.507.2644 or go to http://www.msgroupchicago.com/.The analysis is FREE and there is no obligation to list or sell.  
The Home Value Analysis (HVA) is a confidential evaluation and has absolutely no risk or obligation!!  The evaluation is a professional opinion of what your home might sell for in the current real estate market and is not recorded anywhere.  The evaluation is a number for your personal reference only. 
MS Realty Group will not be calling to solicit business after the HVA—you may receive occasional post cards or invitations from MS Group, but that's all.