This form stopped accepting submissions on October 26, 2018 5:00 pm CDT.
---
Please join us as we kick up our heels at The Ruby Slipper Event, our annual gala celebrating SASI's two core programs - Home Care Services and Senior Connections - which empower older adults to remain independent and in their own homes.  
This event will take place at a NEW fabulous location: the Wisteria Room in the Halim Time & Glass Museum. Join us for cocktails and hors d'oeuvres with open bar and silent auction followed by a seated dinner, program and a live auction with awesome prizes.
We also have a very special offering for attendees: private access to view the museum collection for one hour prior to the event. There are only 8 tickets available, they will go fast and can only be purchased online.  
Halim Time & Glass Museum                                                                                                                                                                                                           Sunday, October 28                                                                                                                                                                                                                                 6:00 - 9:30 PM.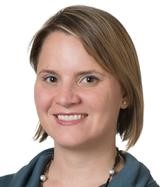 Our 2018 Ruby Slipper Speaker is Dr. Emily Rogalski, Associate Professor of Psychiatry and Behavioral Sciences, Northwestern University. 
Dr. Rogalski will speak about The Secrets of SuperAgers: How Some of our Oldest Seniors are Living Longer, Healthier, and More Vibrant Lives.
---
Below are descriptions of our unique live auction packages that will be offered, along with other surprises, at the event only. However everyone can enter to win the raffle drawings offered below – you need not be present to win.

Tugboat Cruise

Is there anything better than to enjoy a private Lake Michigan dinner cruise? Yes there is! A private cruise on the Bigfoot Dreams tugboat is what's even better. Relax and enjoy city views while having a leisurely dinner with 3 of your best friends.

Scottsdale, Arizona Condo

Spend 1 week* in this 2 bedroom, 2 bath Montage condominium resort condo in Scottsdale, Arizona. Take a dip in the pool, get your move-on at the gym and relax in the spa and clubhouse. If you're feeling adventurous, head into town and check out art galleries and studios, and Taliesin West, Frank Lloyd Wright's winter home and studio. Or make it a history-filled day at the Western Spirit: Scottsdale's Museum of the West featuring historical and cultural exhibits from the American West.

*Dates subject to availability

Cubbies!

Batter Batter Batter Batter SWING! *Crack* And it's a Home Run! You won't miss any of the action with tickets to premium seats, 10 rows behind Home Plate.
4 tickets, your choice of 1 of 2 game dates provided by donor.
---
Grand Tour Raffle - $50.00 ticket

Oh the places you'll go! Two round trip airline tickets, on any carrier, to any destination within the contiguous United States. Ticket reservations require 60 days' notice and must be for the same departure/arrival airports and airline. Bon Voyage!

Chicago Dining Greatness Raffle - $20.00 ticket

Chicago really is a dining town and one of the top contributors is Rick Bayless. Frontera Grill, his flagship restaurant, presents Mexican cuisine that is accurately called fine dining. This package includes a $200 dining certificate, Rick Bayless "Mexico One Plate at a Time" cookbook and a selection of instructional DVDs to help you create delicious meals at home. Rick makes it look easy.

Uniquely Evanston Raffle - $20.00 ticket

Enjoy the beautiful Halim Time & Glass Museum year-round with a dual membership, benefits include free admission to exhibitions and public programs, member-only events, a 10% discount in the museum store and discounts on tickets for premium events. After your visit, walk around the corner and treat yourself with gift certificates for cocktails and dining at an equally unique slice of Evanston culture at Five & Dime Restaurant.

Aged Single Malt or Blend? Raffle- $20.00 ticket

I love to sing, and I love to drink scotch. Most people would rather hear me drink scotch. - George Burns

If you really want to taste the difference then taste the best. Two scotches aged to perfection - Johnnie Walker Blue Label Blended Scotch Whisky (750 ml) and Glenmorangie Scotch Single Malt 18 Year Extremely Rare (750 ml). Once you've tasted these, you can decide if you want to share or keep it all for yourself.

You must be 21 or older to purchase this raffle ticket.

Raffle licensed with the City of Evanston.  Must be 18 or older to purchase raffle tickets. Need not be present to win. 
This form stopped accepting submissions on October 26, 2018 5:00 pm CDT.
---